Casual Hairstyles
Men's casual hairstyles can be described as free-flowing, easy-going, and ones that falls into place on their own. These types of hairstyles can be worn everyday at work, home, or on the weekends. They include short and medium spikes, ruffled layers, heavy taper cuts, one length looks, messy layered cuts, razor-cuts, and wavy and curly hairstyles.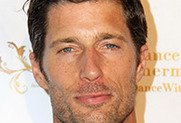 Rib Hillis
Description
Styling these looks is usually very simple and takes very little time.
Method
It's almost a necessity that casual hairstyles look less styled and groomed!
Benefit
A casual men's hairstyle always has an element of attitude associated with it. They give the impression that "I still look good and don't need to be formal to be taken seriously." In other words they say: "I'm quick and easy, and take me as I am!"
Links