If you think there's only one way to wear a full fringe then these styling ideas will give you some inspiration!
 
Sleek and Shiny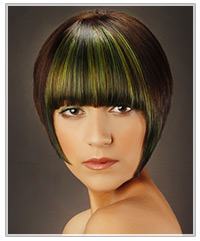 The great thing about a full fringe is how spectacular it can look when styled sleek and shiny. If you have thick hair and bangs that cover your entire forehead, use a straightening iron or your blow-dryer to style your bangs so they are poker straight and full of gloss.
 
Side-swept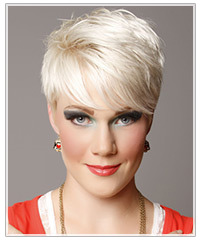 The most flattering way to wear bangs is side-swept. Full fringes can also be side-swept and make for a great finish. Side-sweeping works well if your bangs are long in length and will give you a look that will go well with any hairstyle and pull the focus to key facial features, such as your eyes.
 
Piecey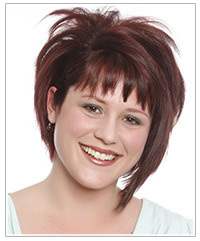 If you don't like the idea of your full fringe completely covering your forehead, or if you find the look cuts the width of your face too much, consider styling your bangs so they are piecey. This still allows your fringe to cover your forehead, but it's not so heavy. Gel or a light moulding cream are good options to help get a piecey finish and will not weigh your hair down.
 
Volume and Bounce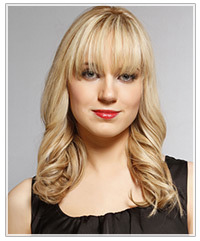 Some hair types and face shapes aren't ideal for heavy, slicked down bangs but that doesn't mean you can't still enjoy a full fringe look. Opt for a light cut with some eye-skimming length and then style your fringe with plenty of volume and bounce. This will keep your fringe from sitting heavily on your forehead.