Going short can be a big hairstyling decision and there are lots of factors involved in taking the plunge, the most important being that you choose a short hairstyle that will suit you. And the best way to do that is to choose a style that will fit with and flatter your face shape.
 
Oval Face Shape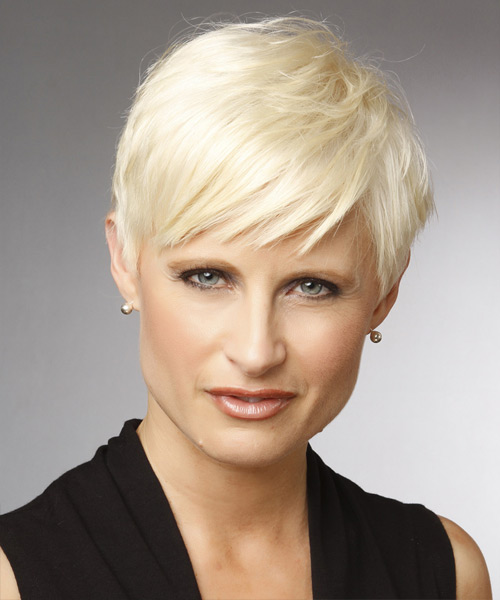 Having an oval face shape means that you can pull off any short hairstyle that you like, and a great option for oval faces is a pixie haircut (pictured left), which also really suits those with petite facial features. This pixie cut has wispy edges to keep the style soft and can be dressed up with hair accessories for more formal occasions.
 
Round Face Shape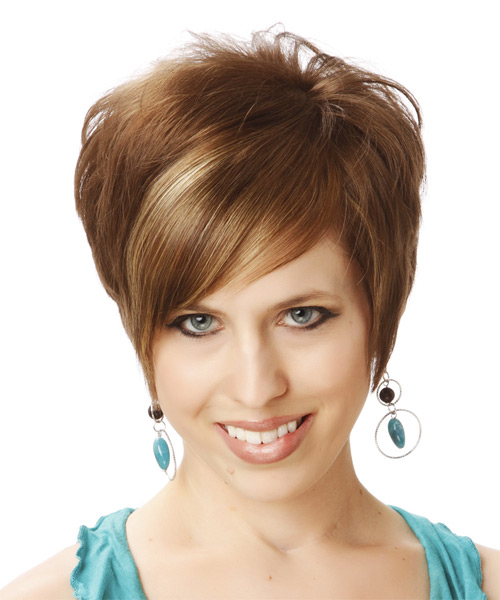 A round face shape requires a short hairstyle with height and hair volume at the crown to offset the round nature of the shape. Layers styled around the face that fall on the cheekbones can also minimize roundness and give your face a much more oval appearance.
 
Heart Face Shape

A heart face shape is very wide through the forehead area and narrow through the lower half of the face so a short hairstyle that is flat through the sides with a small amount of height at the crown will reduce the width at the top of your head and give you a style that is very flattering. Team your short look with long wispy bangs or a side hair part to flatter your shape further, and to add a touch of funk!
 
Square Face Shape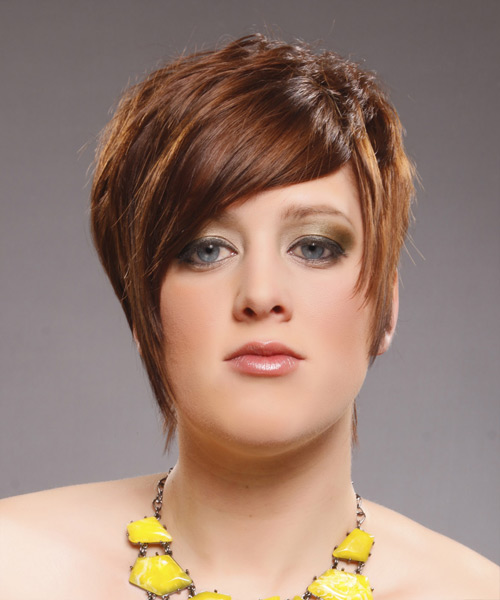 A square face shape has very strong lines and a solid jaw area so a short haircut that is asymmetrical is an ideal option to replace that strongness with soft flowing lines. Curved fringes, soft layers, graduation cuts, or a layered bob with plenty of texture and movement are also great haircut options to consider for a square face shape.
 
Oblong Face Shape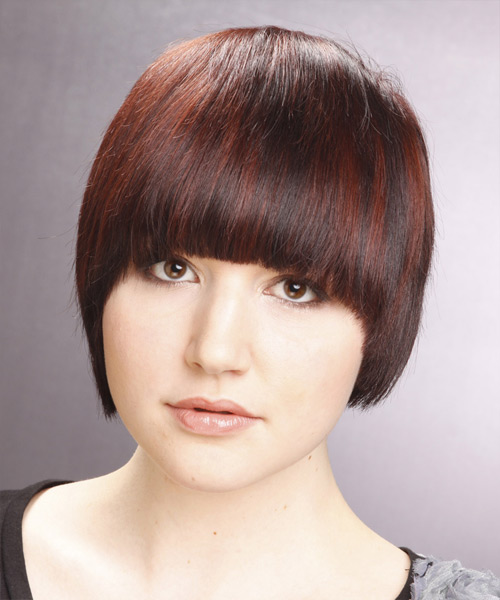 An oblong face shape has plenty of length and is very long and narrow, particularly through the cheek area so a short hairstyle with very full blunt cut bangs as the main feature is ideal. It will scale back the length of your face shape and give you a hairstyle that will draw attention to your eyes.
 
Diamond Face Shape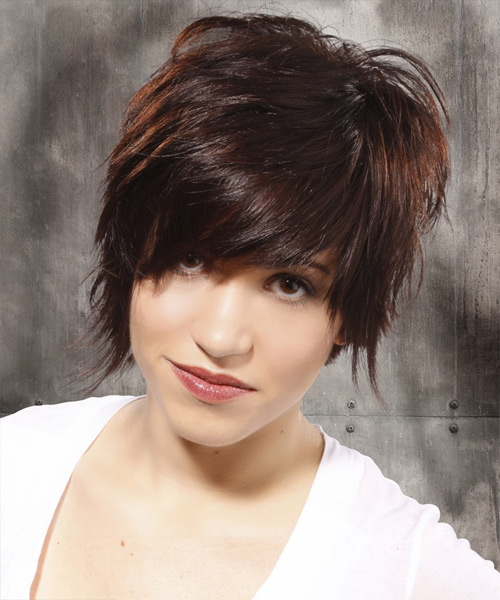 A diamond face shape is another long and narrow shape so any short hairstyle that is going to open up your face and add width is the ideal option. The cheekbones are the widest point of a diamond shape so something with soft hair layers that fall or direct your attention to your cheekbones (such the hairstyle pictured) should be tried.
 
Triangular Face Shape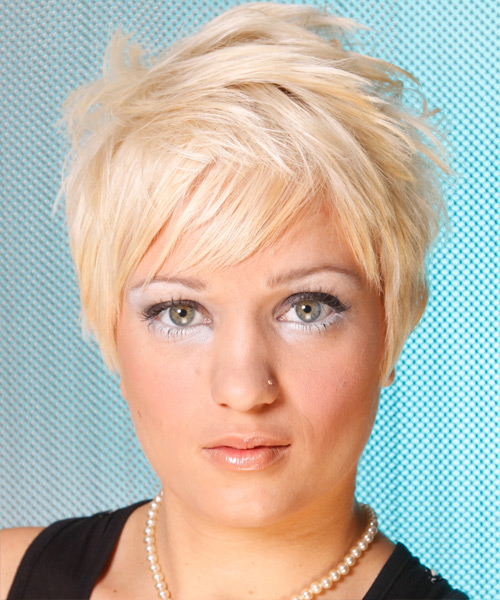 A triangular face shape is very heavy through the lower half of the face so a nice light, messy crop hairstyle that draws attention to the top half of your face is the perfect short haircut for you. Use shaping hair styling products, such as molding cream, paste and gum to add texture and definition or to create any number of versatile looks.
 
To see how you'd look with any of these short hairstyles, click on the images for a link to try the virtual hairstyle on your own photo or our model.