If you have a square face, you'll know that it can present some challenges when it comes to finding the right hairstyle. Square face shapes are characterized by having the same width in the forehead, cheek and jaw area so there is often an excess of width and a strong jawline to contend with. This is not to say that having a square face shape is bad however, in fact some of the most beautiful women in the world are squares—Angelina Jolie is the perfect example!

Squares in general look fabulous with their hair back, which shows off their strong bone structure, and they also suit longer styles particularly well. Shorter styles can be tricky though so that is something to keep in mind. Now that we've given you a few pointers, check out the latest hairstyles for square faces for some style ideas!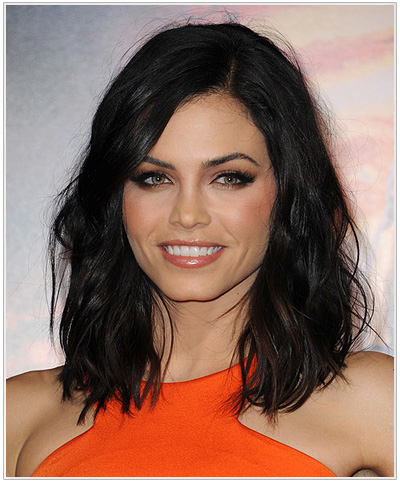 Jenna Dewan has a simple hairstyle here that will work for most square shaped faces. Her shoulder-skimming bob features loose waves and a deep side part that will camouflage a strong jawline and/or extra width in the face. Squares look best in layered styles and graduated 'dos too, so if you have a bob then try angling the back up and the front down to make your face look more oval.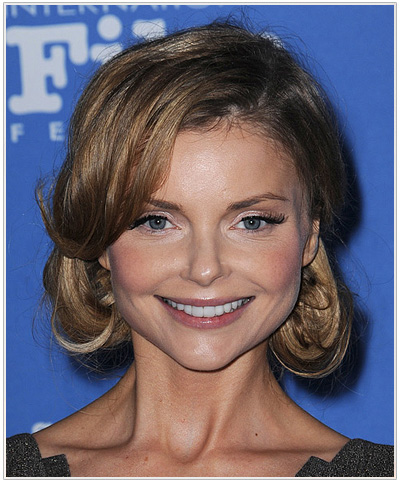 Izabella Miko has a square face shape with a prominent chin. She also has a high, broad forehead that is common in square face shapes. To flatter these traits, she has used a deep side part, curls and an up-do to create a flattering look. Although the side part is working well, Izabella's bangs would work better for her square face shape if they were flat against the forehead rather than flipped to the side. Another change that would improve this 'do would be to leave the hair down instead of pinning it up at chin level, or pinning it up higher. As a general rule, you'll want to avoid styles that end around the jawline and bring the focus up to the eyes.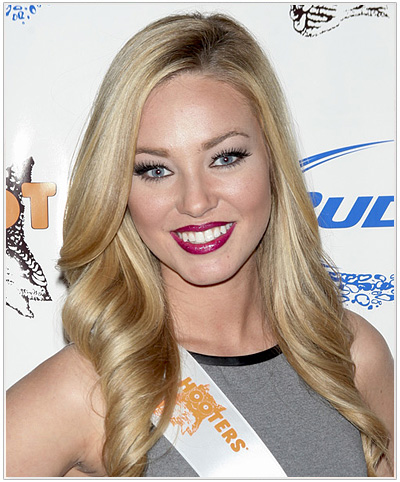 Ashley Dill is flaunting another great style for squares here—long and sleek locks. Long hair works well on square face shapes, especially if it is layered throughout the ends. Ashley also has the right idea going with the sleek curls at the ends, which gives her face a longer and more oval appearance. The side part and cascading grown out fringe is another winning feature for squares, so give these things a try if you want to have the best long hairstyle for your face shape.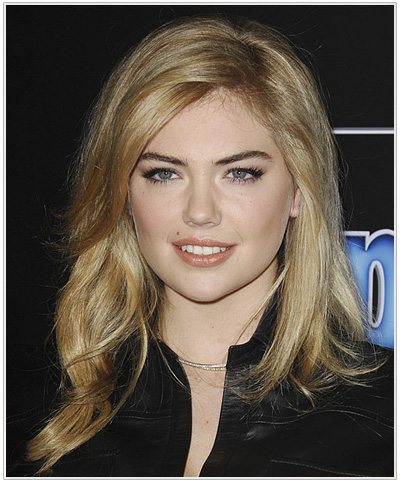 Finally, Kate Upton shows us a carefree and cool hairstyle that is perfectly suited for squares. This is a simple cut that has layers in all the right places- mainly from the cheekbones down. This will camouflage a strong jawline and add lots of body and movement to longer 'dos, which is exactly what squares need. Kate's fringe is also great for this face shape—a deeply parted, side swept fringe flatters square face shapes immensely.
Want even more hairstyle ideas for your face shape? Check out the Hairstyles for Square Faces page on our website!