Regardless of where your night out is, if you're hitting the town then an evening hairstyle that takes your look to the next level is in order. For some ideas about the kind of 'do to wear, check out these hairstyles.
 
Pretty Half Updo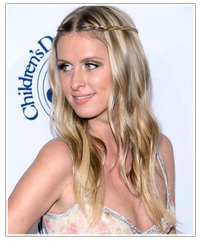 It doesn't get more simple than this braided pretty half updo option. All it requires is a middle hair part and two thin braids plaited from the very front sections of your hair and pinned together at the back of your head. The beauty of this style is that you can style the rest of your hair anyway you want. Sleek and straight, curly or with just a hint of wave. Just ensure that no matter the hair texture, your locks are clean and healthy looking for best results.
 
Soft Waves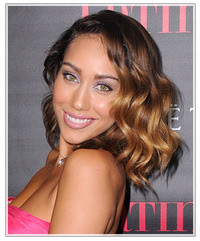 Waves are a great evening look because they work so well with glitzy dresses. Keep your waves soft by using a large barrelled curling iron or wand and don't overload your hair with too much product. You want the waves to look as natural as possible. If you need more sparkle, dress your waves with some hair pins or a fancy headband.
 
Undone Updo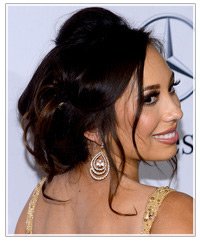 When you're evening out is more casual than formal, but you still want a spectacular look, the undone updo is the option for you! It involves very loosely styling your hair up into a soft bun, or numerous soft buns as shown here. The key to this look is loose strands of shiny hair pulled out around the face to incorporate lots of pretty softness into your finish.