Center parts are bang on trend this year no matter what hairstyle or hair length you are wearing. Of course, whether or not you can pull it off all depends on your face shape. Ladies with square, rectangle or otherwise long and angular faces should avoid this parting, (and this article for that matter!) Instead, check out the latest side parted hairstyle ideas for some inspiration.
But now back to center parts! Here are some of the coolest 'dos, all with a sleek center part, that recently showed up on the red carpet for you to peruse.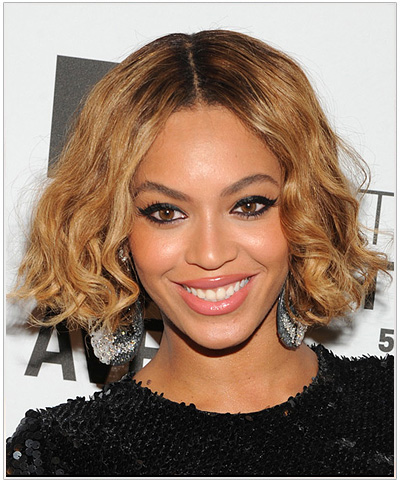 Beyonce looks fabulous in a center part here. Her curly bob frames her face nicely here thanks to her straight center part and it also works with her oval face shape. Center parts are not usually an optimal choice for women with high foreheads like Beyonce, but her curls fall around her face perfectly so that its appearance is minimized. Give this one a try if you have a wavy or curly bob like Bey and want to add some structure to your 'do.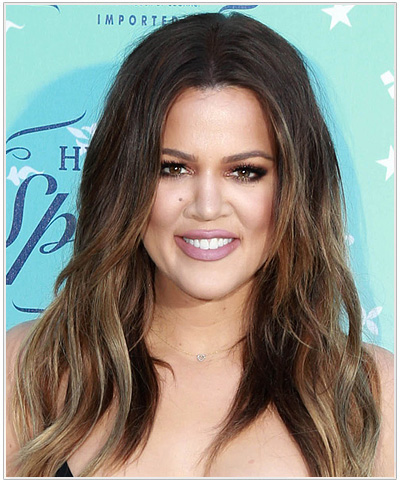 Khloe Kardashian also likes to rock a center part, which is a good choice for her fuller face shape. Ladies with full or round faces will benefit from a center part, which can give a more angular effect. Khloe has paired her center part with a long wavy hairstyle that looks soft and feminine. The center part also works well with Khloe's cool ombre colour, and intensifies the look of her brown to blonde tresses.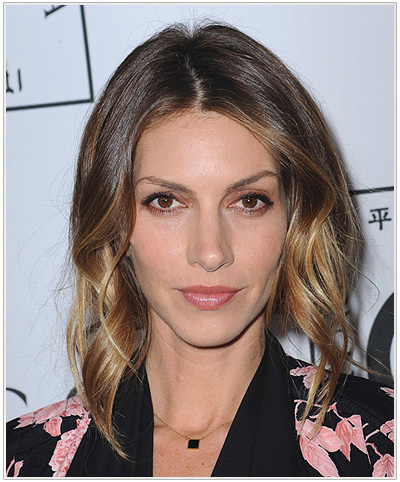 Here, Dawn Olivieri is working a center part with a messier, cooler feel to it. Instead of going for a polished, straight look, Dawn's loosely waved bob is subtly parted just off center. This is perfect for ladies who love that effortlessly cool, just rolled out of bed look.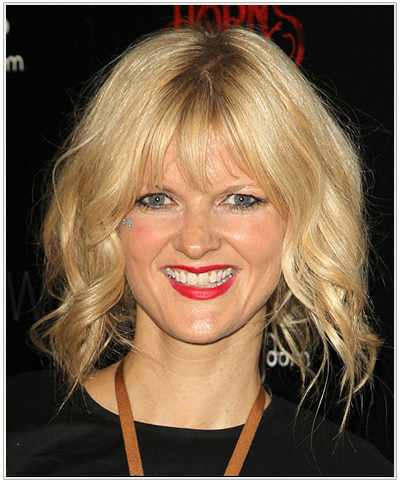 Arden Myrin is going for the same effect as Dawn (seen above), with a soft center part. This looks great with her wavy bob and long fringe. Overall, it maintains the soft look of her 'do and keeps the attention on her gorgeous curls and eye skimming fringe. Plus, it makes her roots less noticeable, so use this technique if you want to minimize the look of your root re-growth.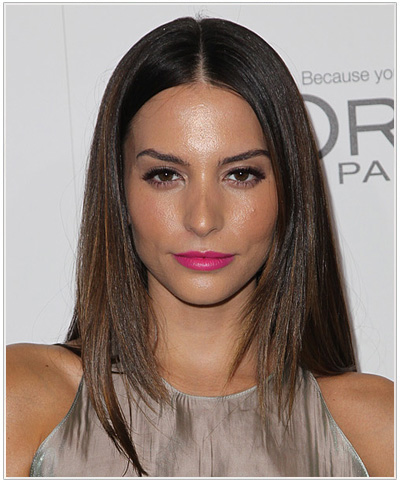 Finally, for a more model-esque severe look, check out Genesis Rodriguez's ultra straight hair and center part. This is the perfect part for ladies with fabulous cheekbones like Genesis, as it brings all the focus front and center. This minimalist look will suit women who like to show off their hair in a simple, classic style without any waves or curls. This striking look works best on women with healthy, glossy hair, so keep this in mind if you want to give this one a try. Visit your stylist to clean up the ends first for best results.
These are just a few hairstyle ideas for women with center parts, but check back often as we are always updating the site with new 'dos for you to browse!