If you were born from July 23 to August 22, then you are born under the sign of glamorous, gorgeous Leo. Just like the lion, Leos are proud, majestic and remarkably loyal to their friends and family. But be careful not to cross them (or anyone in their 'pride' for that matter) because mark our words… you will hear them roar!
While Leos are known for many things, their manes are their crowning glory and it is a well-known fact that Leos have the best hair in the zodiac. When it comes to their appearance, Leo women are typically tall and walk with the confidence of a supermodel. Lionesses have large, feline eyes that typically have flecks of gold or amber in them. They often stroke or play with their hair without even knowing it, because they are subconsciously drawing attention to their fabulous mane.
If you are a Leo, then you really don't need our hairstyle help—you already know how to work your fabulous hair to the max! But just in case you are interested, check out some of the best Leo hairstyles as modelled by your fellow cats.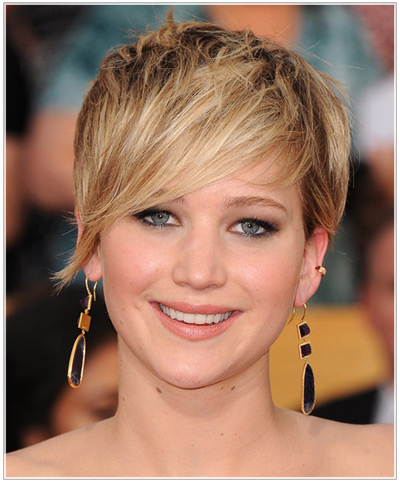 According to IMDb.com, Jennifer Lawrence is the most popular Leo female celebrity, which is really no surprise. Jennifer's acting skills and Leo beauty have propelled her to mega-fame and she even started a short hair craze when she chopped her locks off, proving that Leos always get it right with their hair. Jen's edgy short hairstyle is perfect for all the lion ladies who love to strut their stuff and stick out from the crowd, and who aren't afraid to part with their long manes. This cut also brings the focus to one of Leo's best features—their eyes.
Fun fact: The Hunger Games hairstylist spent $30,000 testing out shades of auburn hair dyes on wigs before Jen let her dye her naturally blonde hair to the new Katniss color. Classic Leo!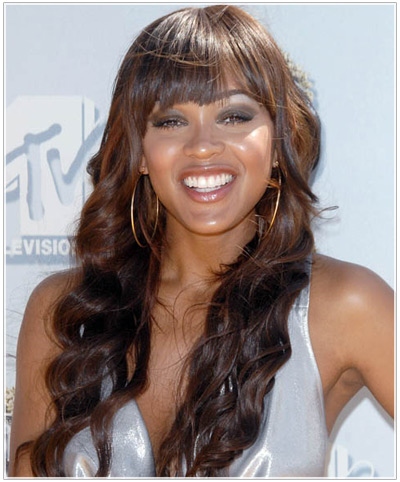 Here, Meagan Good is sporting another gorgeous hairstyle for all the Leo ladies out there. This glossy, wavy long hairstyle shows the lioness mane in it's finest form. Megan looks stunning in glamorous Hollywood waves and a soft fringe to frame the eyes. You will also notice her sun-kissed brown hair color that makes her complexion glow! Leos typically have a golden glow in their hair and/or skin tone because they are the ultimate sun worshippers. If you're a Leo and you don't have some sun-kissed highlights, what are you waiting for?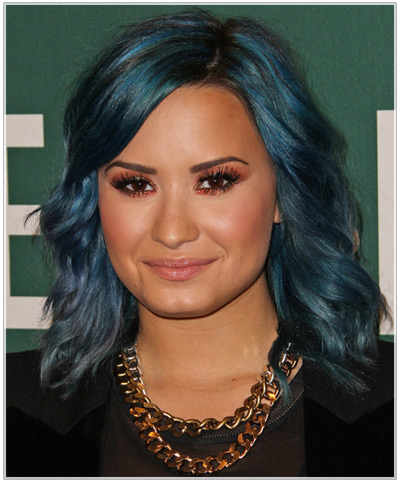 Demi Lovato is the perfect example of the Leo wild child, and here, she has the hair to match. Demi makes this punky teal shade look luxurious and elegant, which is no easy feat for the rest of us, but Leos do exude class regardless of the look they are sporting. This layered wavy hairstyle will appeal to all of the creative Leos out there who love to turn heads (which is basically all Leo women!) Leos love gold too so Demi's chain is the perfect accessory for her look.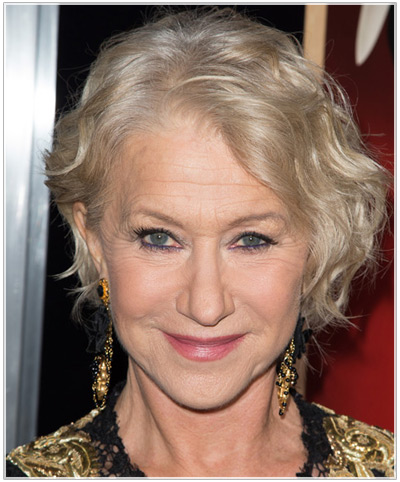 And finally, we have the grand dame of Leo ladies herself, Helen Mirren. In typical lioness fashion, Helen still has men falling at her feet at 68 years old. Helen exudes beauty and confidence, and loves to keep her hairstyles young, fresh and modern. Here, she is wearing a simple wavy bob that looks fabulous with her large blue eyes and glowing complexion. The white-blonde color is perfect for her skin tone and the hairstyle itself is simple and elegant.
As you can see, Leo women are some of the most glamorous, beautiful and elegant ladies out there. To all of the proud, warm and loving Leo lasses out there—Happy Birthday!