If you were born between March 21 and April 19, you are born under the sign of assertive, impulsive Aries! Aries natives are known for their fiery nature and endless ambition; if you want something done, ask an Aries. On the downside they can be selfish at times, but it's hard to stay mad at Aries because of their undying loyalty to their friends and family…plus they're just so darn fun to be around!
Appearance-wise, Aries women usually have toned bodies that are likely to be more on the petite or short side, although they tend to be slim at any height. These women love to be on the move and stay in shape so they often have an athletic body and casual fashion sense. Their eyebrows have a sharp arch and their eyes are usually on the small side and can be close-set. Aries ladies will often have a nose that is unique in some way and a fuller bottom lip. Rams rule the head so women of this sign will often have a scar on their face somewhere or have broken their nose at least once in their lifetime.
When it comes to their hair, Aries simply will not stand for a bad hair day. Rams have very thick, shiny hair that they love to show off. Whether it's slicked back in a sporty ponytail or left long and loose, an Aries' hair is their pride and joy. Ram women will usually have a gorgeous red sheen to their locks no matter what color it is, which is especially visible in the sun.
If you are an Aries woman, check out your fellow Rams for some hairstyle and color inspiration!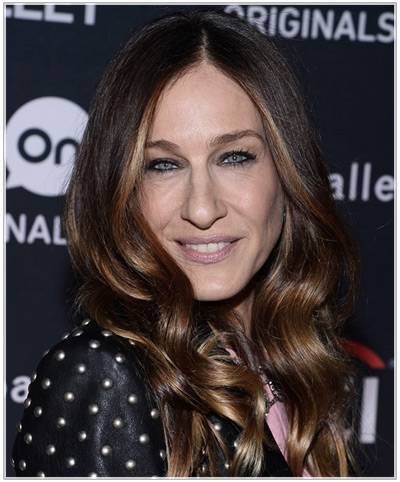 Sarah Jessica Parker is a classic Aries in both face and hair. SJP is known for her small, close-set and sparkly blue eyes, her unique nose and of course, that awesome Aries hair! Although she usually goes for a lighter hair color, the darker shade shown here really highlights her natural Arian red undertones and shows off the gorgeous sheen that Ram hair is known for.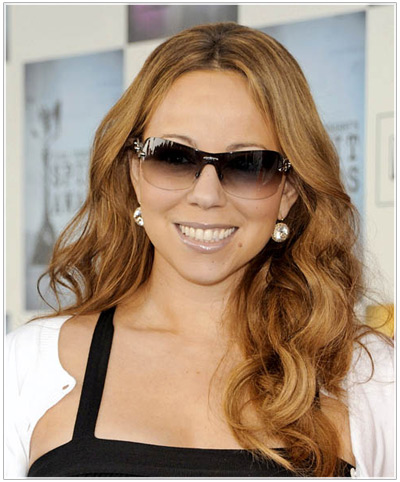 Mariah Carey is the ultimate Aries diva and knows how to work her hair for maximum effect. Here, Mariah is wearing a reddish-blonde shade that looks amazing with her creamy complexion. This is a good shade for Ram women who want a lighter look—remember to stick with warm blondes rather than ashy beige blondes for best results.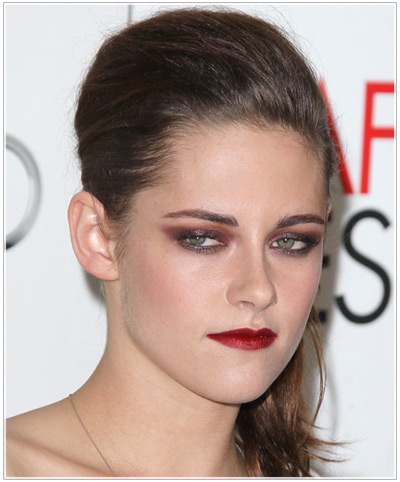 Kristen Stewart is another archetypical Aries lady with her thick, glossy hair that always has a hint of red no matter what color she is flaunting. Here, Kristen is wearing a sexy updo that is the perfect way for Rams to show off their faces. Kristen also incorporates a lot of red tones into her makeup palette, which is the perfect way for Arian women to complete their look.
These three women are just a few examples of the typical fiery Arian beauty. If you are a Ram woman, always remember to work your unique facial features and flaunt that awesome head of hair.
Happy Birthday to all of the Aries ladies out there!