If you love wearing your hair up, but want a finish that is more eye catching than a traditional sleek updo, give one of these big updo options a try.

Big Braid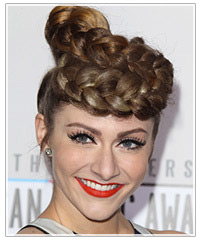 This big braid adds plenty of interest and texture to the updo, and is also a great option for those who need to flatter their forehead or cut some length from their face shape. Ensure the braid is tight and styled securely with no fly-aways for the best finish.

Crimped Volume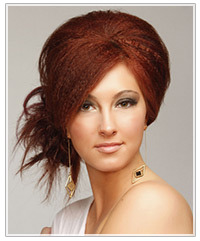 The next best feature of this updo, other than its voluptuous volume, is the crimped texture. It gives the updo a finish that you just wouldn't get if the strands were straight. The deep side part is also a fantastic feature, as is the backcombing through the roots and the messy side bun.

Full Curls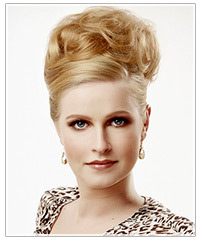 Curls and updos are a classic combination and always look great. This big updo uses full curls as its styling feature. They look great piled on top of the head and make a nice contrast to the straight hair through the roots.

Thick Top Knot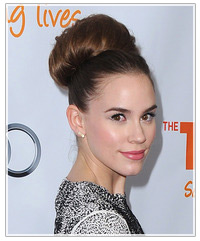 Top knots have been a big trend for the last year and show no signs of fading away. To really put your top knot on the radar though, styling it thick and big is the way to go. The key is to keep your roots smooth and flat and to make your top knot as full and flared as you can.