Hairstyles Gallery: Pictures from the 2 B Free Fall Collection, 2007
By Paola
Celebrity hairstyles are constantly changing and new looks are emerging all the time. But don't worry because TheHairStyler.com's coverage of celebrity events will keep you clued-in about all the hairstyle trends.
Blu Cantrell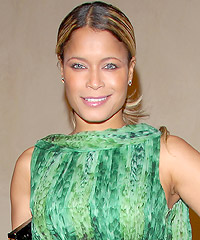 This is a sexy and smooth upstyle for Blu. Her hair was smoothed down from both sides of her part and was pinned into a lower position at the lower back section of her head for a fuss free finish. This hairstyle is perfect for longer face shapes and is a great choice for those after a look which will show off their facial features.
Elisha Cuthbert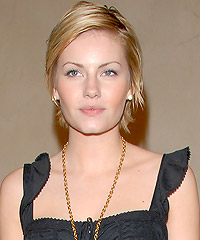 Elisha lit up the red carpet with this sexy short crop. Her hair was graduated from her lower back hairline to a longer length at her top to achieve this sassy 'do. Using a side part and smoothing down your sides, as Elisha has, are good styling options for anyone wanting to hide the top of their ears. This is a great hairstyle for oval face shapes.
Hayden Panettiere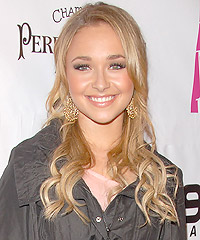 Hayden went for a very soft style with this hairdo and looked great! Her hair length was left at shoulder blade level and soft, bendy waves were added into the ends of her hair for texture. This is a great hairstyle for an oval or triangular face shape.
Jenna Jameson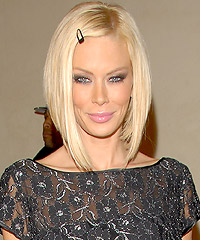 Jenna turned heads on the red carpet with this sexy 'do! Her hair was cut into a sexy concave bob and no layers were added to create a sharper finish. This is a great hairstyle for oval face shapes but should be avoided by longer face shapes as the protruding pieces at the front will create a longer looking appearance.
Kaley Cuoco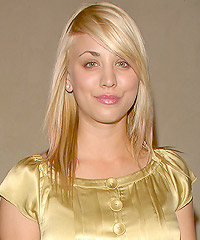 This is a nice and simple hairstyle for Kaley. Her length was left sitting just below shoulder level and slight layers were cut into the very ends of her hair for added movement. To finish her look, her thick bangs were styled falling to the side, which is the perfect styling choice for a higher forehead or longer face shape as it will give the illusion of an oval shape.
Paris Hilton
Paris proved that she knows how to make the most of her very long length with this sexy, casual style. Feathering layers were cut into the ends of her hair to add volume, and body was added to the top of her hairstyle and through her side swept bangs. This is a great hairstyle for thinner hair types as the soft waves will help to add volume.