Hairstyle Weekly Wrap: 09 November 2007
By Paola
Celebrity hairstyles are constantly changing and new looks are emerging all the time. But don't worry because TheHairStyler.com's weekly coverage of celebrity events will keep you clued-in about all the hairstyle trends.
Gwen Stefani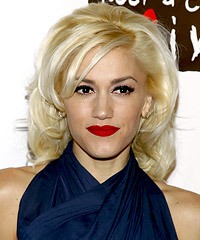 Gwen's full bodied hairstyle was a great look for her at the "Keeping a Child Alive" Black Ball. The lovely layers and maximum height throughout the top of her hairstyle ensured that her whole style sat beautifully to frame her face. This hairdo is a great option for those after a look to try at a big celebration.
Renee Zellweger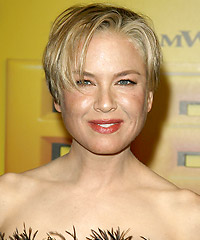 Renee looked great at the New York Premiere of "Bee Movie" with her short 'do. Her back section was cut short and close to her neck to allow all the attention to focus on her front section, which was left longer and sliced to add a wispy effect around her slender oval face. This style will work best on medium to fine hair types and naturally straight hair. Keeping this style maintained will be relatively easy to achieve.
Jessica Biel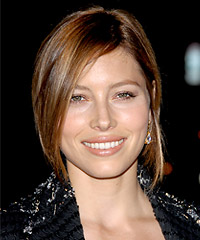 Jessica kept her style simple and stylish at the "Darfur Now" Screening. Her hair length was cut to shoulder level and long layers were added to create a little edge and shape around her face. This style is a great option for longer face shapes and will be very easy to maintain with regular trims.
Meg Ryan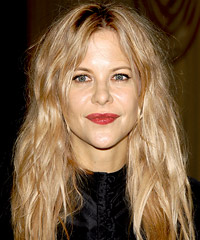 This was quite a style for Meg at the International Women's Media Foundation Courage Awards. Her length was kept extremely long and soft long layers were cut around her face to add shape. This hairstyle will work well on medium to thick hair types.
Portia de Rossi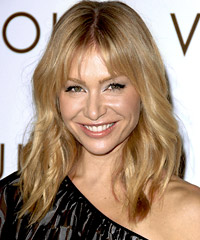 Portia kept her look rather simple at the Murakami Exhibition. Her hair length was blunt cut and long softer layers were added around her side and back sections to give her look a little extra volume and to help create her soft wave. To finish, her bangs were cut solid to the front and then pushed to the sides to soften the shape around her face. This style will work well on medium to fine hair types.