There is no better way to make a style transformation than to go for The Big Chop. Ultra short hair signifies that a woman is confident, carefree and courageous. Having very short hair is not for everyone—you must really prefer to wear one hairstyle every day and be comfortable having all of the attention on your face- there's no hiding behind your hair when you are having an "off" day. That being said, if you are ready for a sassy new cut, have a look at these super short hairstyles for inspiration.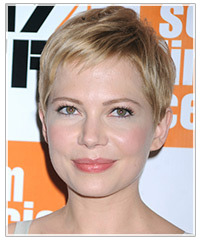 In a recent interview, Michelle Williams said she wears her cropped 'do as an ode to her ex, Heath Ledger, who loved her pixie haircut. This short, layered style brings out her delicate features and gets extra points for the sweet sentimental value added to it.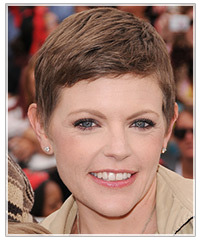 Natalie Maines has transformed her image with this ultra-short crop in a soft medium brown hair color. This color brings out her blue eyes and suits her face shape.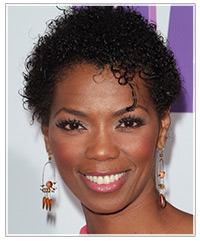 Vanessa A. Williams lets her natural beauty and curls do their thing with this short hairstyle that looks fabulous with her oval face shape and gorgeous smile. This style is perfect for women with curly hair who prefer to wash-and-go.