If you have a heart shaped face, finding the best hairstyle can be tricky. You will want to find something that flatters your prominent cheekbones while softening up the chin line. The good news is that there are many trendy hairstyles that flatter a heart face shape. Hollywood beauties such as Reese Witherspoon and Tiffani Thiessen are great sources of inspiration when it comes to hair for heart faces, so let's take a look at some of their most successful styles.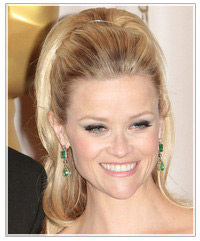 Reese Witherspoon looks gorgeous in this hi-volume, hi-glamour hairstyle. The cascading ponytail and teased crown draws the attention to her sparkling eyes and beaming smile. An essential style for every heart face to try!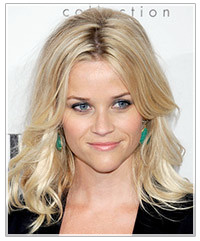 For a more relaxed day 'do, Reese works a centre hair part (which looks great on heart faces) with a loose tousled hairstyle. Her layers start at the cheekbones and work their way down for flattering results.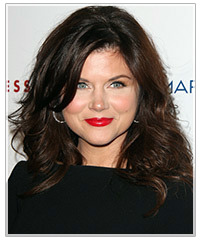 Tiffani Thiessen works those gorgeous cheekbones with a long side-swept fringe and bouncy waves that start from the cheek area. This balances out her facial proportions while looking super sophisticated.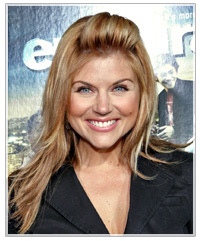 With a lighter color and straighter style, Tiffani instantly looks younger and more vibrant. Here, her pinned-back fringe and warm highlights bring the focus to her bright blue eyes, while softening up her face shape.
You need to be a member to post comments. Sign up Or Login