Summer is finally here and it's time to bust out the long, luscious hairstyles! For day or night, long hair is so versatile in the summer—up, down, braids, buns, chignons, ponytails—you name it, long hair can do it. If you have long hair, then check out the latest styles below direct from the red carpet for your fix of hair inspiration. If you have short hair or are trying to grow yours out and want to try one of these looks, clip in extensions may be an easy, temporary solution to wearing a long 'do this summer—give it a try! Now on to the hairstyles…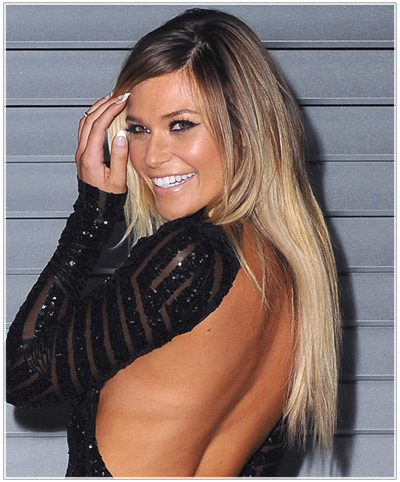 Samantha Hoopes is looking every inch the bronzed beach beauty with her ultra long locks. Sam's hair has quite a dramatic ombré effect to it, which can totally be pulled off in the summer for that surfer girl look. If you like this look, you will need to lighten your mid lengths and ends to a light bleach blonde, leaving a good few inches of roots showing for that surfer girl effect. To style, Samantha hasn't done anything special here but blow dry it straight. One word of warning: if you bleach your ends out, they will look dry just like Sam's. Use a flat iron to smooth the hair out and then apply a shine serum throughout the hair for a sleek and shiny finish.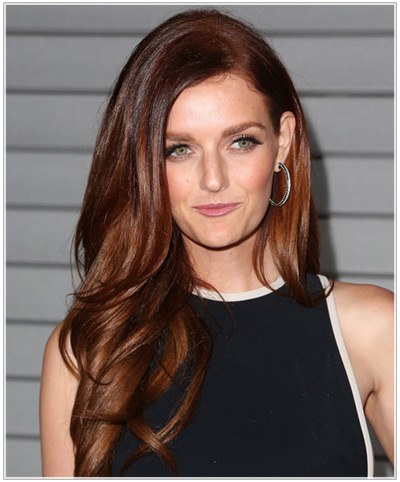 Lydia Hearst is looking ravishing here in deep auburn locks that cascade down on one side. This look is all about amping up the glamour with glossy, bouncy tresses. To get this look, first blow-dry your hair with a round brush, adding extra volume at the roots. Blow-drying the roots in the opposite direction, or flipping the head upside down to dry can achieve this. Then, add in large bouncy waves with your round brush, or set your hair in extra large Velcro rollers. Finish it off by adding volume all over at the roots by backcombing, and then finish it off with a shine spray.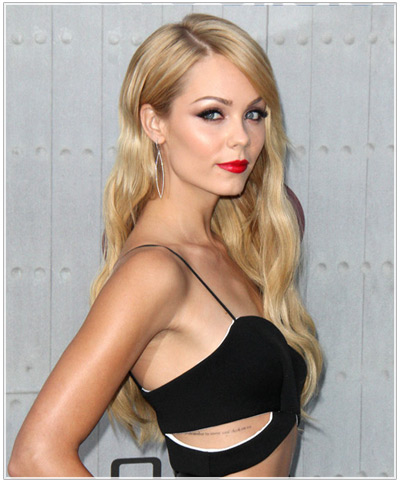 Here, Laura Vandervoort looks ready for summer with her buttery blonde waves. This hairstyle is fancy enough for the evening but casual enough for the daytime too. To get these cool, casual waves, you can braid your hair when it is slightly damp and let it set overnight. Or, you can create them by using a large curling wand on a low heat setting. Use random thicknesses of sections for best results—you don't want this hairstyle to look too overdone but rather go for effortless waves.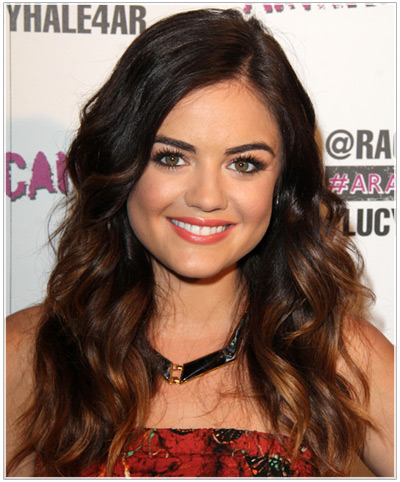 Finally, Lucy Hale is looking ready for summer in her long wavy hairstyle. This is a great option for women with natural texture in their hair—just let it hang loose and do its own thing. Lucy has created a soft side part in her hair, letting her fringe sweep softly to the side while the rest of her hair looks voluminous and bouncy. Some styling spray is all that is really needed to perfect this easy, breezy summer hairstyle.
These are just some of the best summer hairstyles this season—check back soon for more ideas!
You need to be a member to post comments. Sign up Or Login