It's been a while since we rounded up the best hairstyles for mature ladies, but there has never been a better time than now because of all of the great looks we have seen on the red carpet lately. Gone are the days when you are expected to wear a dowdy hairstyle once you hit a certain age. Now, it's all about embracing your sense of style and making it work no matter how old you are. So, without further delay, let's take a peek at some of the best hairstyles for mature women that we have seen on the red carpet lately!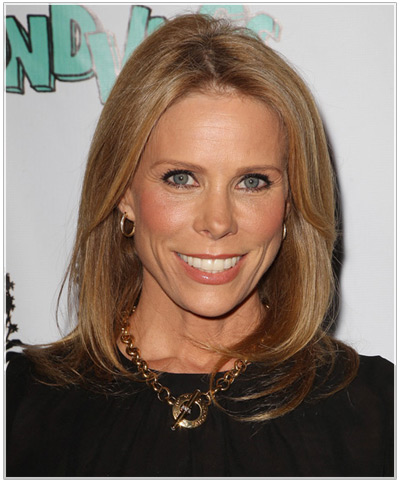 Cheryl Hines is looking lovely as ever here in her honey blonde bob. Cheryl has a fabulous peachy complexion that she highlights with this stunning warm honey blonde color. Style Note: Avoid going for a too-light blonde just to match your grey/white roots and stick to a shade that is closer to your natural color for best results. Your complexion will look better and you will avoid a washed-out look. In addition to her lovely color, the cut is just right too. Her shoulder length bob looks smooth and sleek with just a few layers to frame the face. The soft blow-out adds volume throughout and just a hint of curl at the ends for a perfectly polished 'do.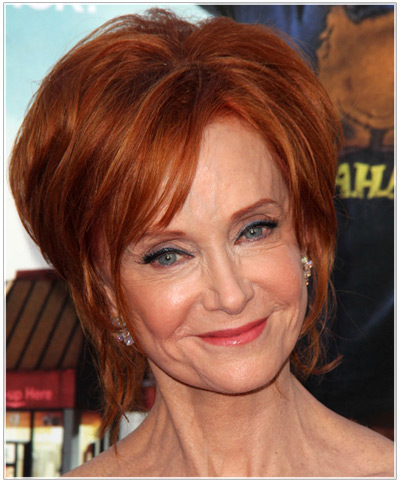 Swoosie Kurtz looks vibrant and youthful in her red short hairstyle here. With lots of layers cut in the crown and longer layers framing the nape of the neck, this is an elegant 'do that will appeal to many mature women out there for its style and versatility. This is a great cut for fine hair and the color will suit women with cool skin tones. Another nice feature of this hairstyle is the side-swept long bangs which create a sexy, youthful vibe!
Ok, she may be a bit crazy at times but you gotta admit that Joan Rivers always has show-stopping hair, and her latest hairstyle is no exception. Joan's short layered bob is full of life with jagged layers cut in throughout and cute flicks around the face. This provides the cut with a lot of texture and dimension, and is also a great way to slim the appearance of the face down (if that's what you're after). Joan's color is also looking fab here. She has chosen just the right shade of blonde for her skin tone without it looking too light or too brassy, and has added some subtle highlights for a natural look. To style this hairdo, all it takes is a simple blow dry and a flick of the ends using a curling iron or round brush.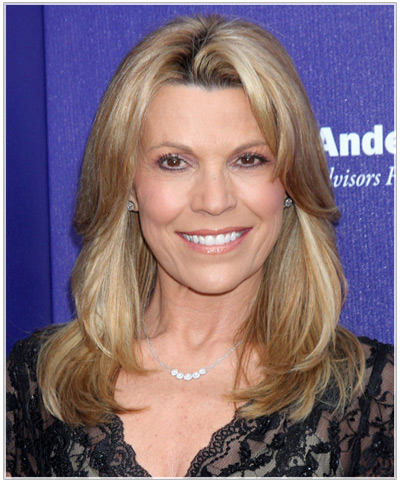 And finally, we have Vanna White in a chic medium hairstyle. This is a simple shoulder length hairstyle that looks fabulous with long layers throughout. Vanna's color is soft and feminine looking, with a dark blonde base and highlights throughout. Ask your colorist to do your roots dark –this is a handy tip used by celebrities to give off the appearance of a dark (not grey or white) base color, which really does take the years off.
These are just three of the best hairstyles for mature women that we have seen this month. Need more inspiration? Then check out the rest of TheHairStyler.com—new hairstyles are added weekly!
You need to be a member to post comments. Sign up Or Login