Leo girls are fanatical about their prized possessions—their manes! They will always take care of their hair and show it off with pride, in all of its glossy glory. Leos are known for their oval shaped faces, large eyes and full lips, so they already have a great natural canvas to work with. Like a proud lion, they prefer to have their hair long, but if they choose, they can rock short hair just as well. Leos are usually in the spotlight (think Madonna, Whitney Houston and Sandra Bullock), so having less than perfect hair is just not an option!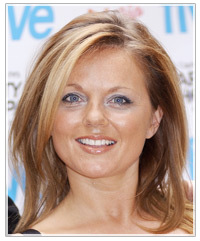 Geri Halliwell has worn her mane in many different shades of blonde and ginger, but she usually keeps her hair length medium to long. This no-fuss style will give Leos a chance to show of their glossy color, while the side hair part looks great on oval shaped faces.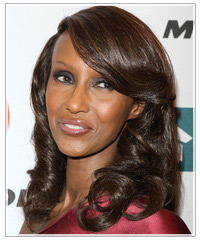 Iman adds extra hair shine to her lioness mane with large waves in her hair and a dramatic sweeping fringe. Her large eyes and face shape take center stage with this look.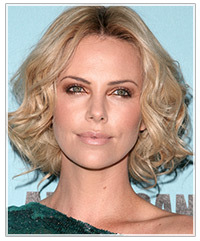 Charlize Theron shows how Leos can work short and bouncy hair by adding loose waves to her bob hairstyle. Center hair parts work fabulous for Leo women and their oval face shapes.