Capricorns are earthy beauties who are reliable, hard-working and independent. Capricorn women are usually at the top of their professional game, so their image often shows off their high status. These mountain-goats would rather buy one quality, classic item than a dozen cheaper, trendy ones, and the same goes for their hair. They love to use only the best hair styling products to keep their manes in check. Capricorns are known for having slender noses, wide smiles and prominent cheekbones. They also have a tendency towards weak or thin hair, so finding styles to make their hair more voluminous is key.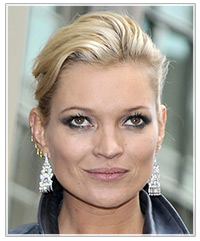 Kate Moss makes the most of her Capricorn cheekbones with this simple and elegant updo. Kate is wearing a chic chignon, with her hair loosely swept back off her face. This 5-minute style is a perfect for cool Cappies on the go.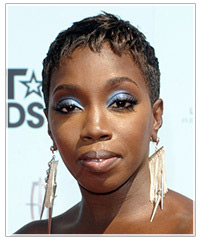 Estelle flaunts a super short pixie haircut that brings the spotlight to her large eyes and full lips. This practical hairstyle is a must for Capricorn women who want a no-fuss short hairstyle.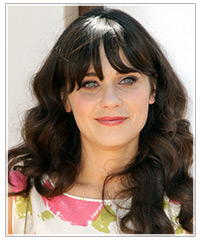 Zooey Deschanel's hairstyle is perfect for Capricorns who love long hair and waves. Her long fringe creates a nice frame for her blue eyes and the brushed-out waves give extra soft volume and bounce.