Aries girls are known for their piercing eyes, can-do attitude and of course, their lustrous hair. Aires women have the confidence to pull off any style—from Sarah Jessica Parker's magnificent mane to Lady Gaga's whimsical creations, Aries love to flaunt what they've got.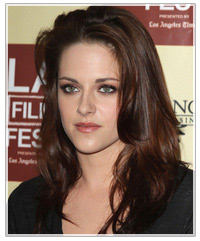 A typical Aries face is triangular-shaped, with high cheekbones and an angular jaw. With these characteristics in mind, Aries girls should avoid blunt, heavy styles like a pageboy bob or un-layered longer style. Instead, go for edgy long hair layers like Aries woman Kristen Stewart, which softens up her square hairline and prominent chin.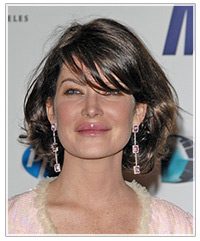 For a medium-length Aries 'do, take inspiration from Lara Flynn Boyle's layered bob haircut. Her curls soften her square face shape, while the long side-swept bangs bring the focus to those piercing blue eyes.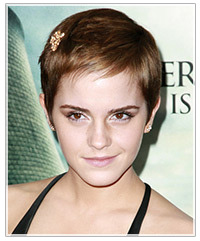 If you are an Aries woman with short hair looking for a new look, consider taking the plunge with a pixie haircut, like fellow ram Emma Watson. Aries women are particularly suited to short cuts with their strong bone structure and wide-set eyes.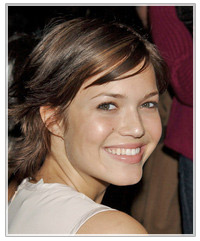 For something a bit longer, copy Mandy Moore's layered short hairstyle. The layers and side-swept bangs show off Aries' cheekbones fabulously, and the low hair styling time means Aries girls can spend less time in the bathroom and more time out and about!