Women water-bearers are known for their eccentric beauty and upbeat personalities. Aquarian women are instantly recognizable by their high foreheads, wide-set eyes and that extra 'something' that sets them apart from the crowd. They often dress and style themselves in a 'bohemian' manner, but are nonetheless glamorous. Take Jennifer Aniston, for example. She is consistently rated as one of Hollywood's most beautiful women thanks to her distinctive features. She is also a fan of the bra-less look- you can't get more bohemian than that!
Here are some other famous Aquarians that have found the perfect hair for their unique faces.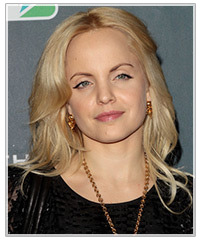 Mena Suvari has had some crazy hairstyles in her day, including a shaved head, but this light blonde long, layered style looks fantastic. Subtle waves have been added to her layers with a centre hair part to finish it all off. Mena has the high Aquarian forehead, so a long side-swept fringe wouldn't go amiss.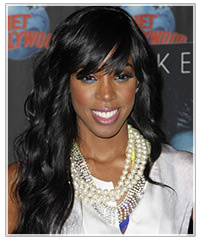 Kelly Rowland's long wavy hairstyle and eye-skimming fringe looks fabulous on her angular face shape. This feminine hairstyle adds softness and bounce, not to mention the long bangs draw attention to Kelly's electric blue eye shadow!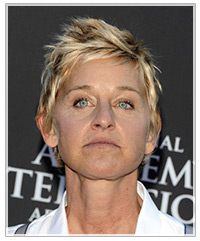 Ellen DeGeneres embraces her quirky beauty with this super funky, short hairstyle. This spiky layered cut is edgy and unique and brings all the attention to Ellen's famous ice blue eyes.