Sometimes, super sleek Cleopatra-style 'dos are in vogue, and other times the curly bob is in. This season, bobs are getting the windblown treatment to look relaxed yet still glam. Check out these celebrities wearing the windblown bob look to perfection on the red carpet.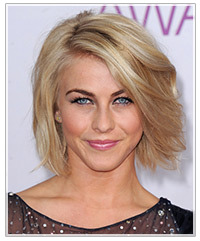 Julianne Hough looks fabulous in this voluminous bob. Her champagne blonde locks have been cut into a jaw-length layered bob and styled with a deep side part. Instead of a 'flat' parting, Julianne has flipped her hair over to the side and added lots of volume in the roots for a free and easy look. Then, she has flicked the ends outwards from the face for a gorgeous finish.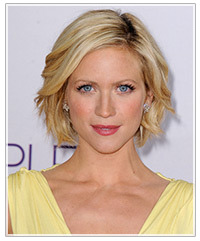 Brittany Snow wears this look in a shorter bob, with more defined curls. Like Julianne, Brittany has gone for a 'flipped' deep side part, which adds a graceful touch that really shows off those cheekbones! To get Brittany's look, simply use a curling wand or iron to create soft twists in the mid-lengths and ends of the hair.
Julianne's bob looks more youthful and edgy, while Brittany's looks sophisticated and demure. Which one is your favorite?
You need to be a member to post comments. Sign up Or Login