TV beauty Jennie Garth isn't one to rest on her laurels when it comes to her hair. Although she keeps it short for the most part, Jennie mixes up her style by changing up the hair color, the parting, trying different bangs and so on. For ladies with the same oblong face shape, Jennie provides loads of ideas for a new hairdo. Check these out: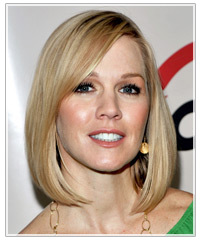 Jennie's classic bob and side-swept bangs look fantastic look fantastic with her oblong face shape. This style can be worn straight or with some funky waves added in.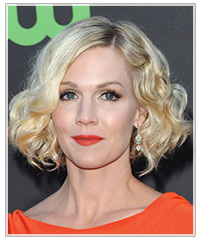 Here, Jennie's lightened up the color to an old Hollywood blonde, and styled it to match. A deep side part and curly waves paired with chic orange lipstick makes this an ultra-modern take on a classic look.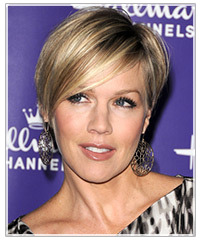 If you're looking to go short, check out Jennie's 'do here. This gorgeous style looks fabulous on oblong shaped-faces as it balances out the vertical appearance with side-swept bangs. The tapered sides and back shows off the jawline and neck beautifully.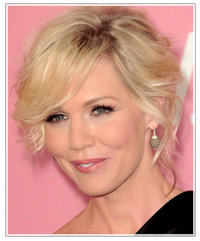 Jennie's most recent look is a bit longer, but she has kept the long bangs and added waves for a stellar look. This hairstyle balances her oblong face shape perfectly and brings out those cheekbones.
Which one is your favorite?
To see how you'd look with any of the great hairstyles pictured in this blog, click on the above images to try the virtual hairstyles with your own photo!
You need to be a member to post comments. Sign up Or Login